About Us
Originally conceptualized in 2013 while lying on a broken mattress in Afghanistan but founded in 2017, The Atlas Strength Shop is an ever evolving organization that exists to help you become the strongest version of yourself using easily accessible but challenging power lifting and strongman techniques.  Currently we are located in the heart of Baton Rouge, LA at 2612 N Dumont Dr, Baton Rouge, LA 70814.
 Our staff promises to always be learning and to remain dedicated to our students, readers, and the pursuit of strength.
 If this sounds like the kind of place you'd fit in then book a tour to come check us out!!!
Book a Tour!!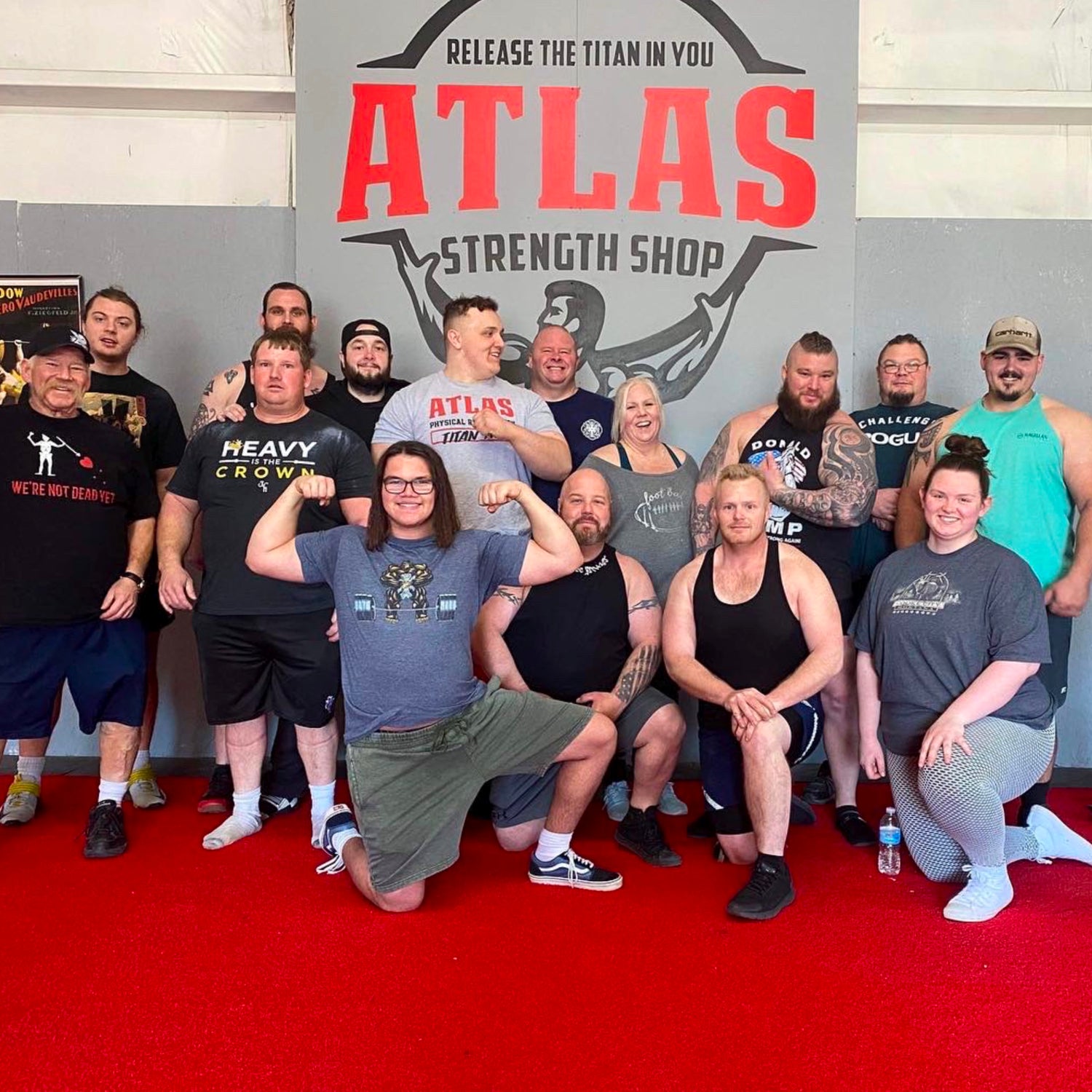 Membership Options
At the Atlas Strength Shop we offer membership options for people of all levels. We have basic 24/7 memberships for those who have a good handle on strength training, Personalized programming for those who want more guidance, as well as classes and 1 on 1 personal training for those who want to reach their goals as quickly as possible!
No matter what, even if you only sign up for our basic plan you'll receive our 12 Week On-Ramp Program as well as a Barbell Assessment so we can make sure you're starting off on the right track!
Live across the state and want to drop in a few times a month? Look below and you'll find our punch card option where you can prepay for 10 visits!!
Book a Tour!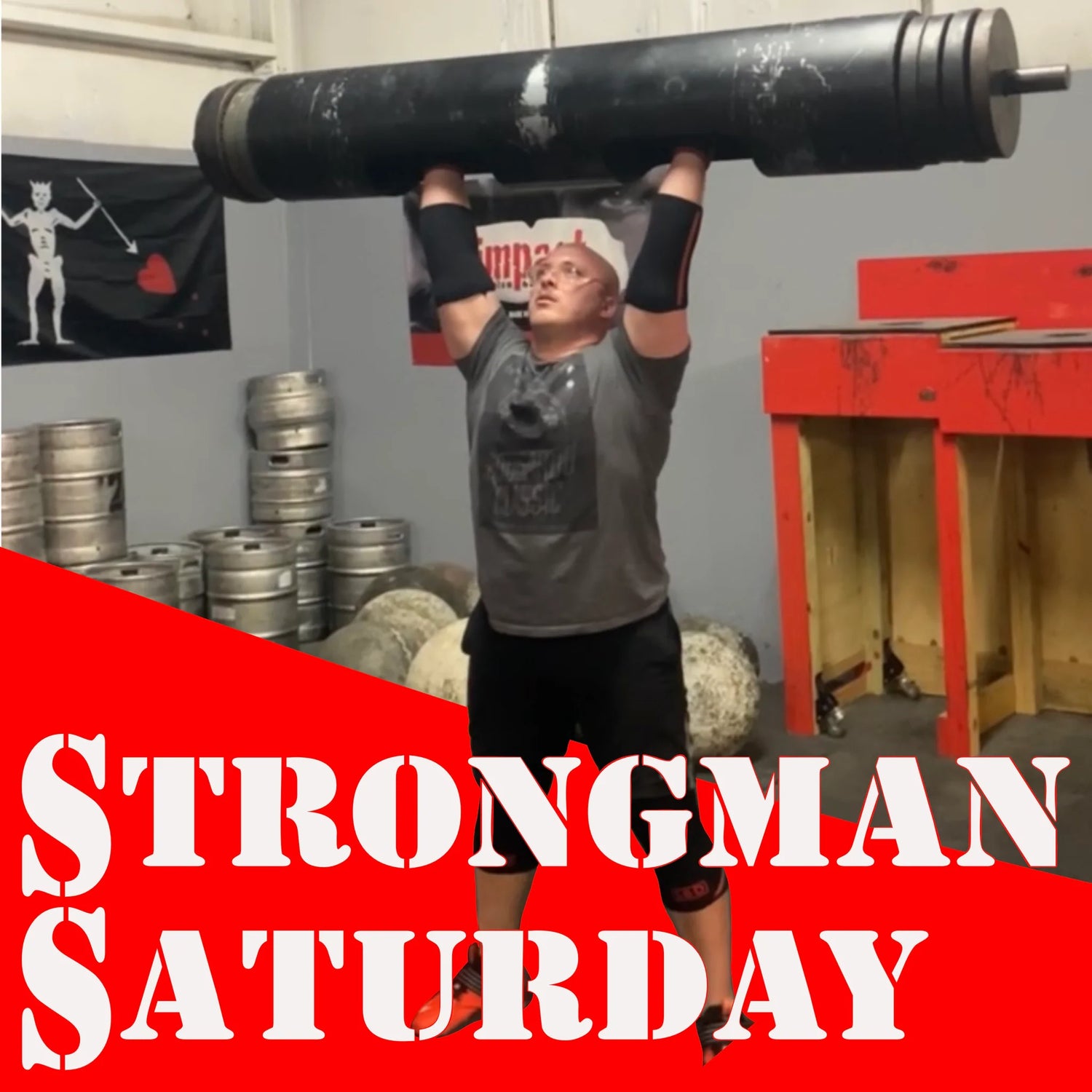 Strongman Saturday
Strongman Saturday is the BEST time to check us out and get a feel for our Vibe!! We start Every Saturday at 10:00am unless otherwise stated on our Instagram and Facebook! For questions please reach out to us at (225) 329-8462
Book a Class!!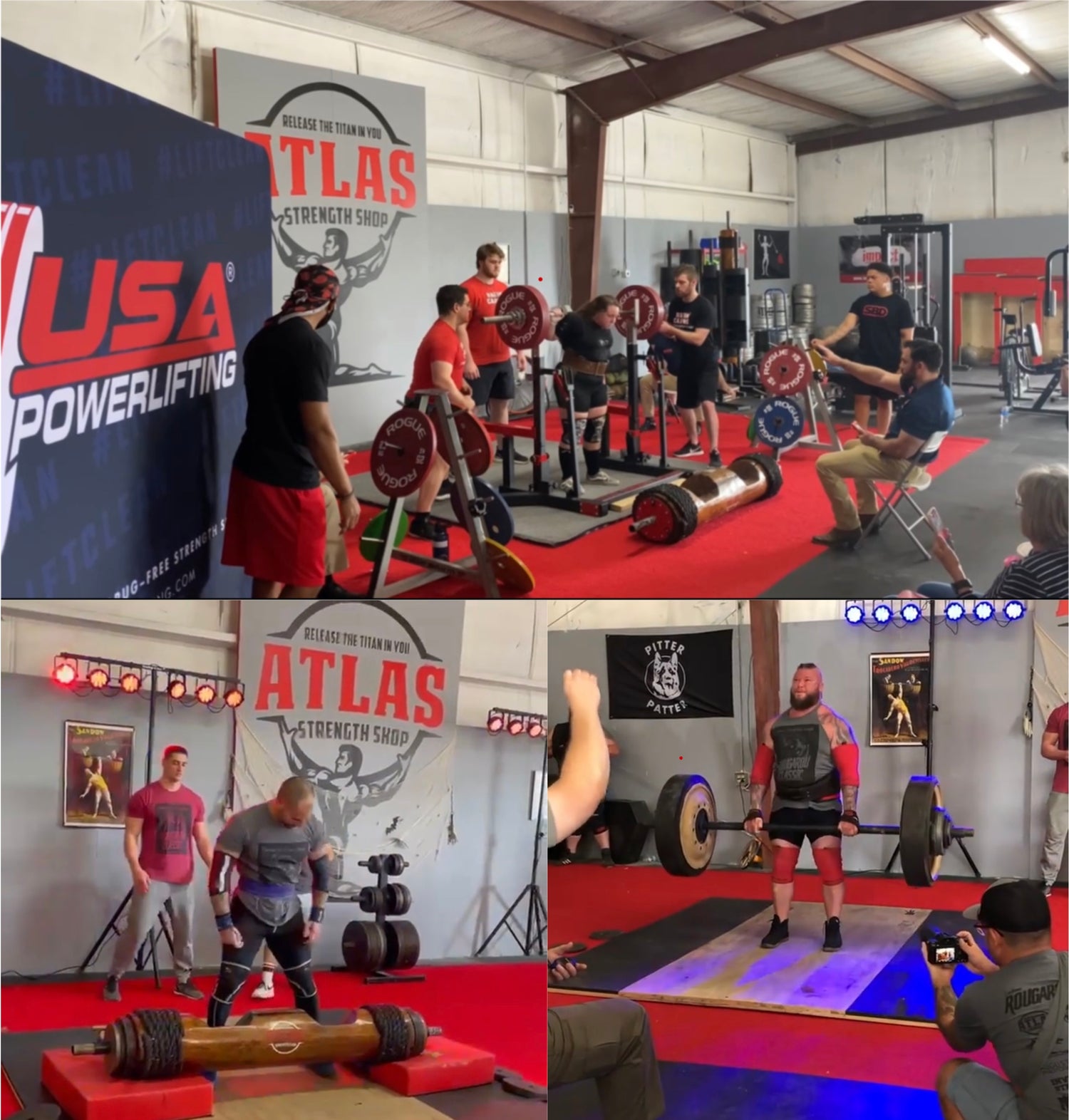 Competition
Competition is rooted Deeply in our culture. Whether your sport is Strongman, Powerlifting Weightlifting, Highland Games, Bodybuilding, or Crossfit we have the equipment you need to be successful. And If we don't let us know and we'll try to get it!! The next competition we have on the horizon that we'll be hosting is Louisiana's Strongest Man on April 23rd! Click the link below for more info!
3rd Annual Rougarou Classic
Punch Card Membership
Regular price
$149.00 USD
Regular price
Sale price
$149.00 USD
Unit price
per
Share
View full details
Our Equipment!
Monolift

We're one of the only gyms in Louisiana with a Monolift. If you've never used one before, all you do is un rack your squat and the J Hooks move out of your way negating the need for a walk out. While this machine does require a partner to help you work the mechanism the Monolift is a great option for driving those squat numbers up!!

TSS Combo Rack

A Powerlifting Staple, a Combo Rack will be the rack of choice for most Powerlifting Federations. Perfect for people who like training with a partner or group due to the ease of changing the rack height. Dog not included….. Sometimes he's included

Atlas Stones

We have a few dozen's Atlas Strones ranging from 55 lbs all the way to 415 lbs. You can load these over a Yoke or onto our 6 level tiered platform! This platform is the definition of overbuilt and ranges in heights from 48 to 58 inches

Yokes

We have a pair of Heavy Duty Yokes from Invictus Strength. Weighing in at 210 lbs a piece, you can either load these up with more weight than any mortal man or woman can possibly handle and take them for a walk on our 80 feet or Turf or you can use the the top bar designed to handle a beating to load your favorite stone or sandbag!!

So Many Leg Machines

We have an ever growing list of machines that will grow your Tree Trunks Big and Strong. As of right now on the roster we have a Leg Press, a Hack Squat, a Leverage Squat, a Belt Squat, a Reverse Hyper, a GHD, a Sissy Squat, a Glute Bridge Bench, and a Leg Extention/ Curl Machine!!

Community

Yeah I know it's not technically equipment but community building has been instrumental in our success since we opened our first location in 2018. This is most apparent every Saturday morning at 10:00am when we get together as a training crew and focus primarily on Strongman Implements. This is by far the best time for new members to come check us out!!